Fabulous little invitations tucked safely inside these shopping bag pockets which carried the BRIDE & Co theme!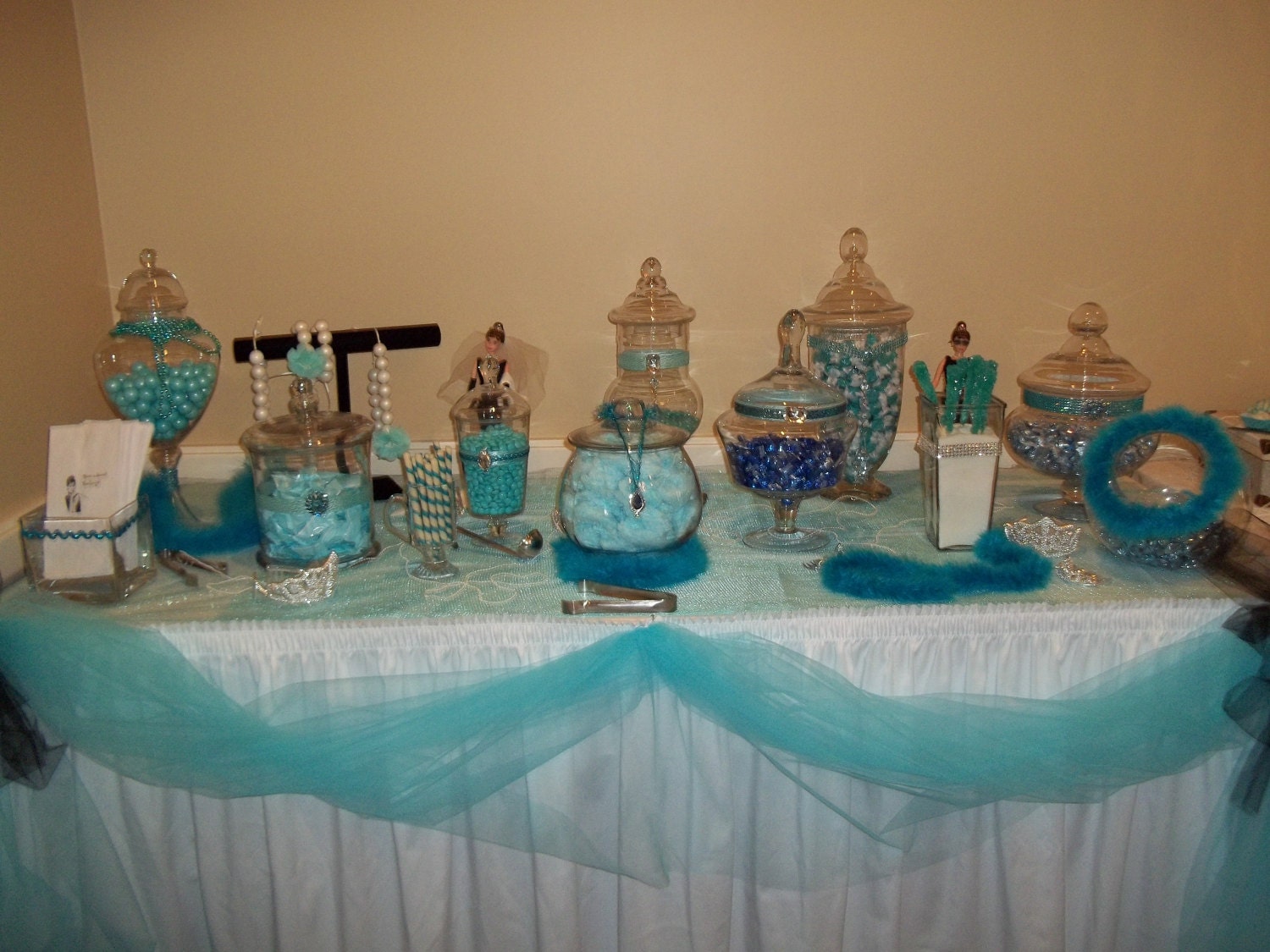 Who says you cannot have candy for breakfast?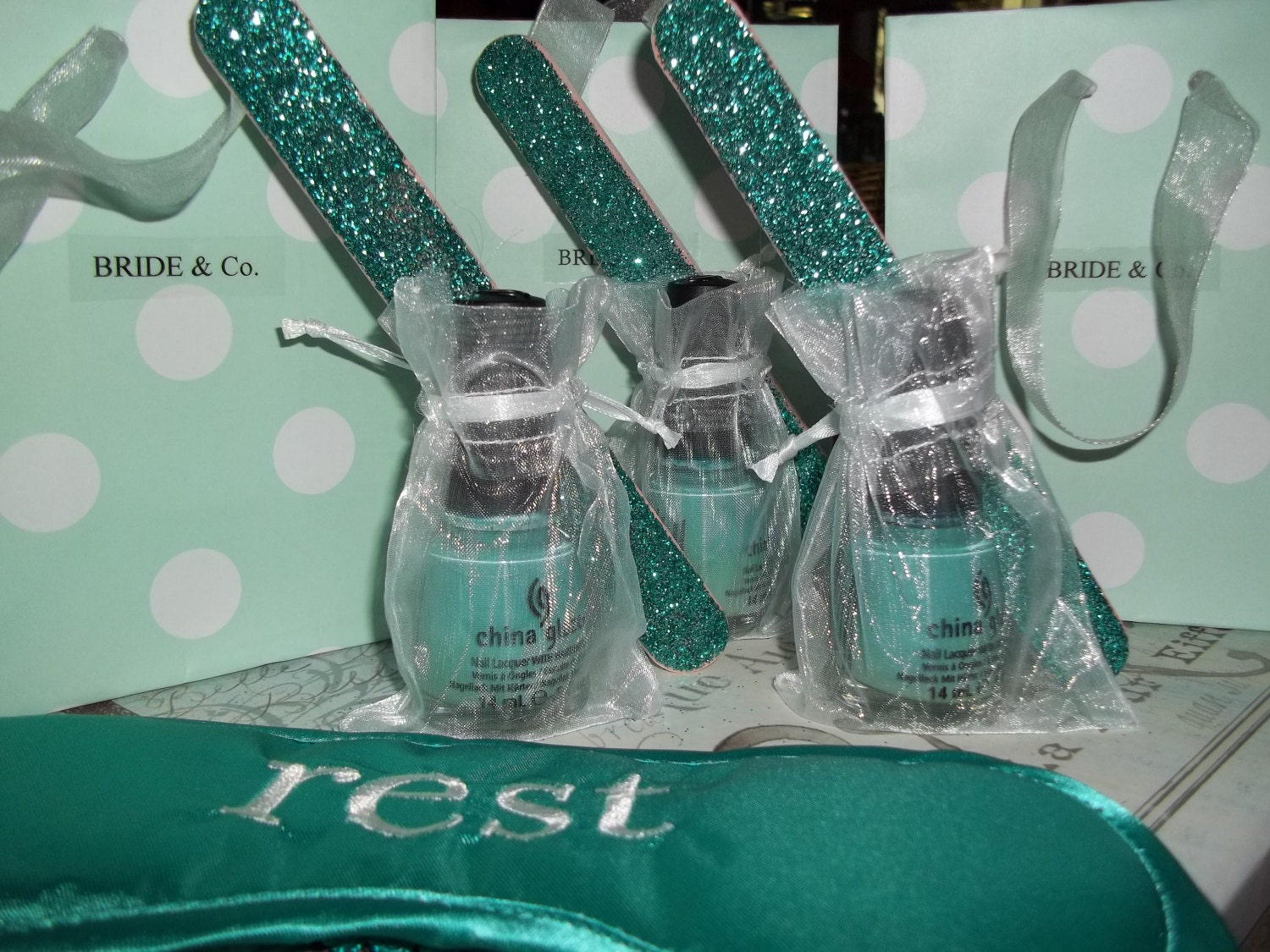 Every party needs a little sparkle, gifts for the company.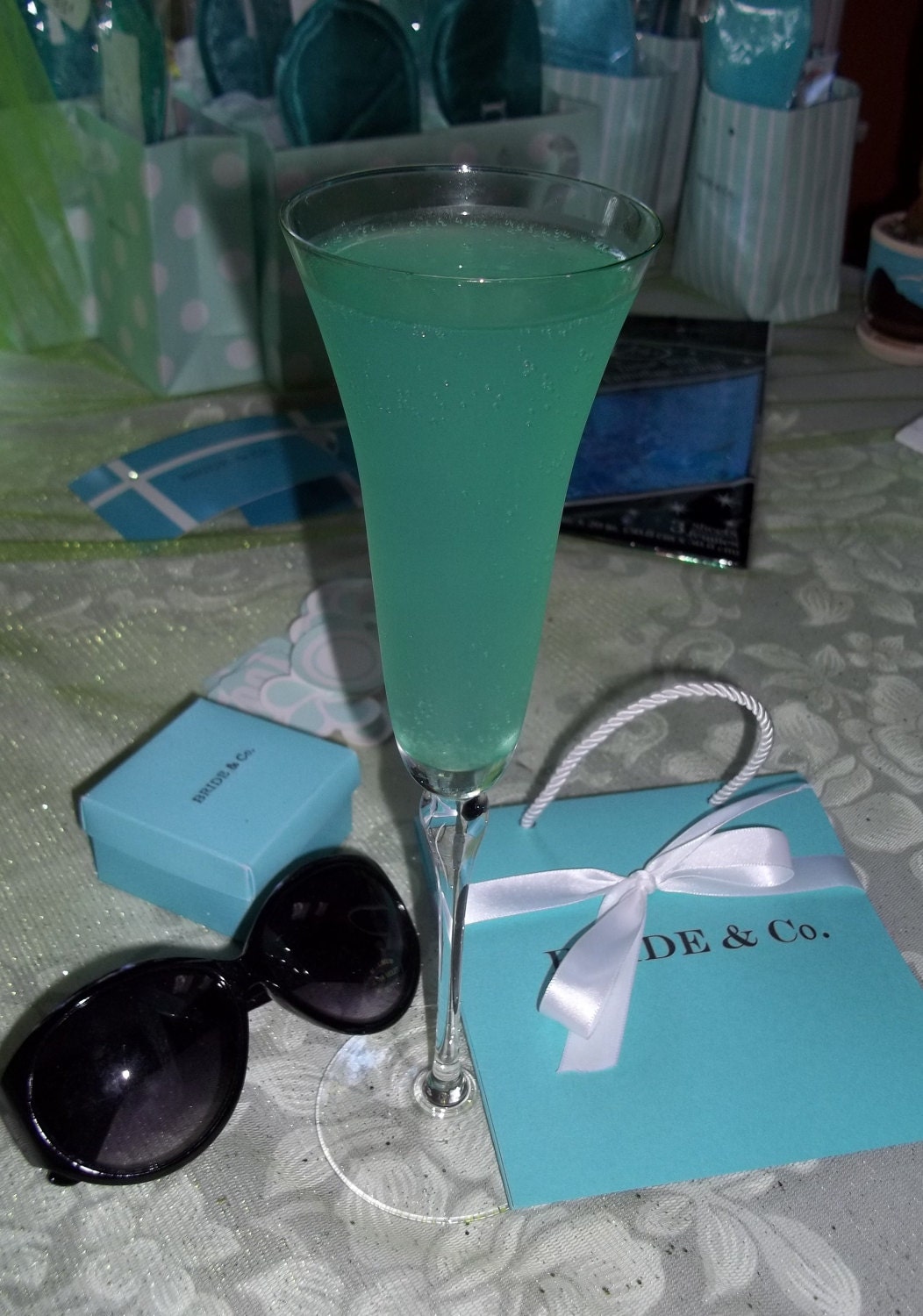 Classic Tiffany's blue champagne cocktail
 given to each guest when they arrive.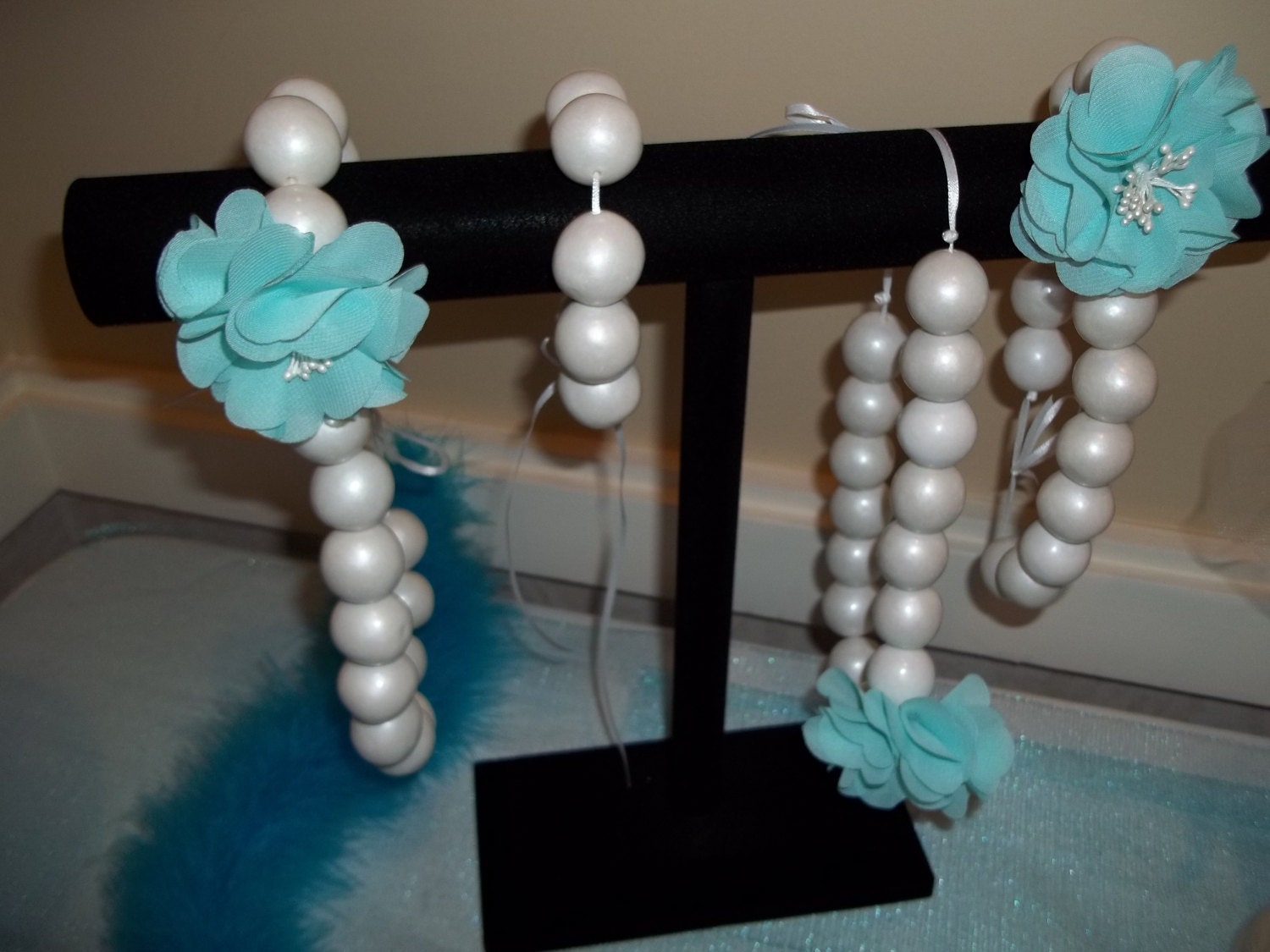 Don't forget to wear your pearls!  These bubblegum
 necklaces were my favorite thing I made for this party.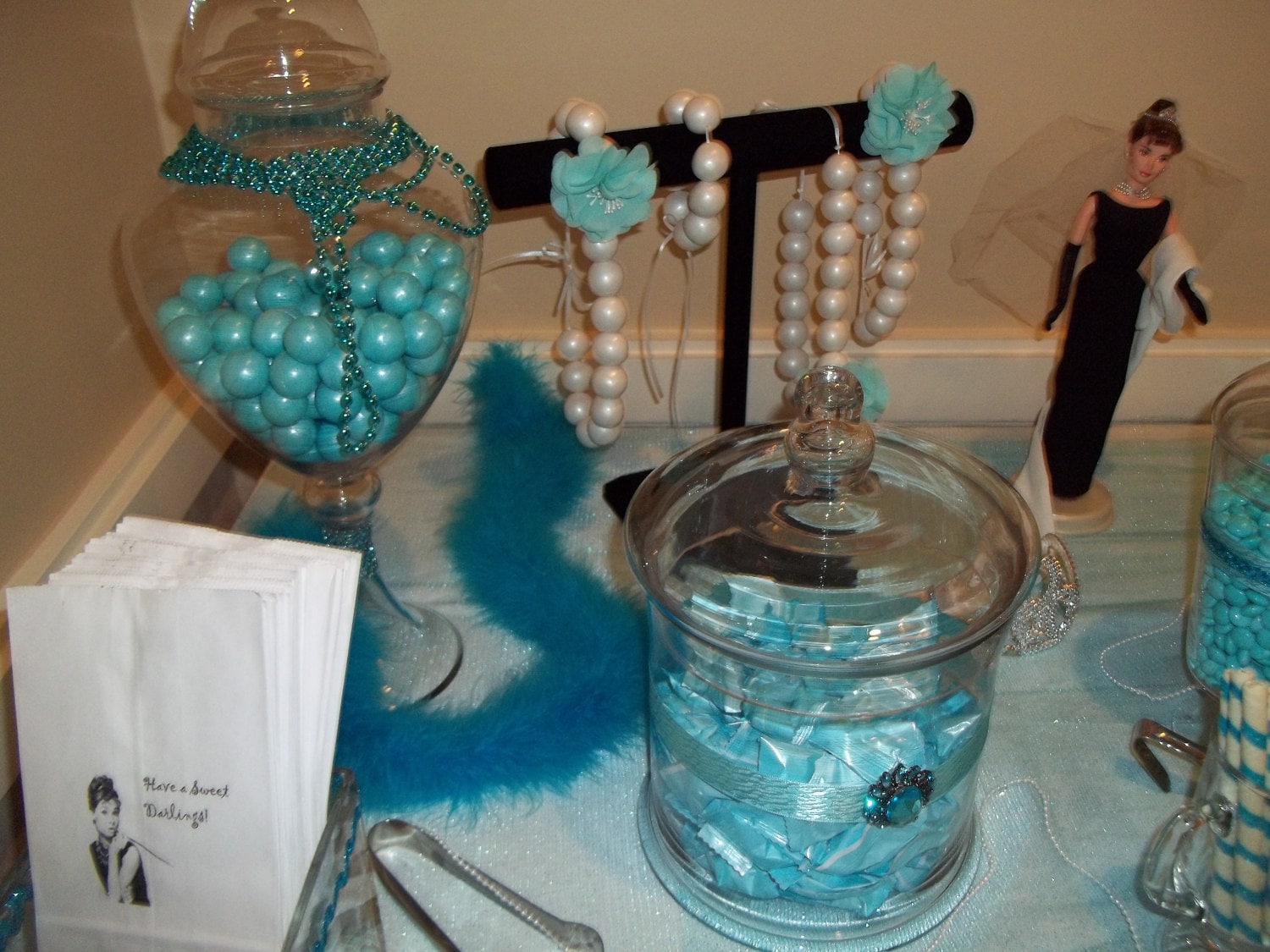 To make your candy table pop keep in theme with
your party.  There is no end to your imagination.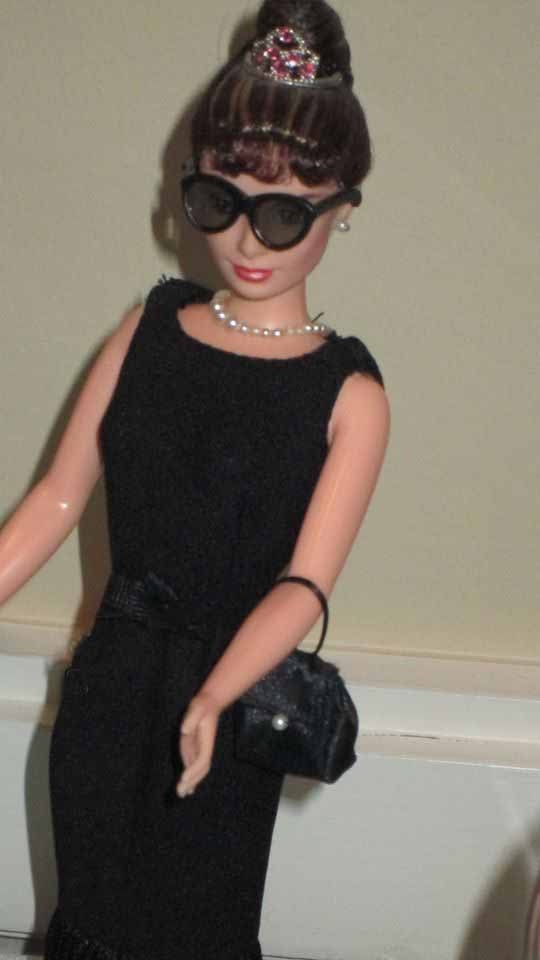 Audrey Barbie....one of my collection adds a special touch to the table.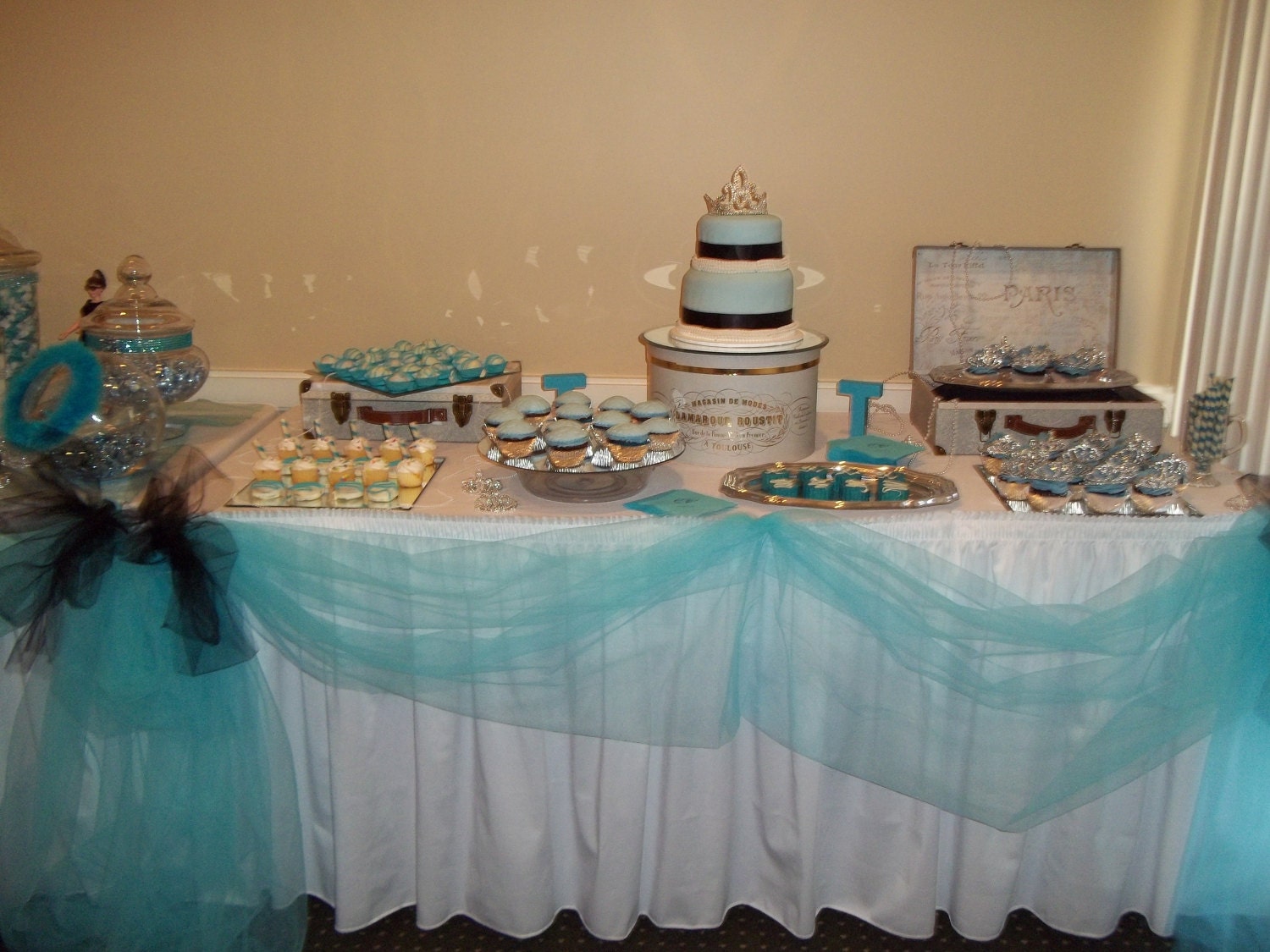 This side of the table offers more serious treats.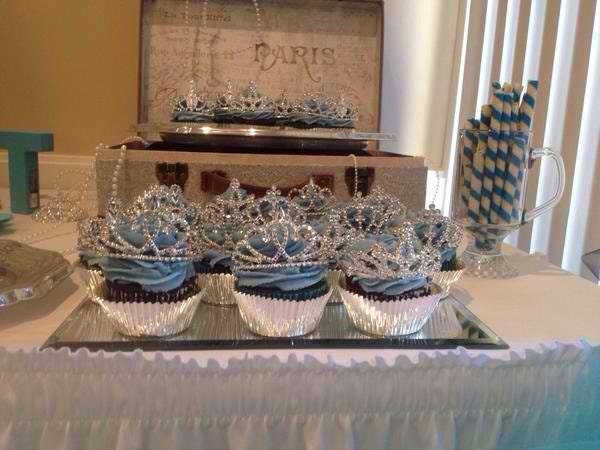 Tiaras not only support the theme but decorate these yummy cupcakes.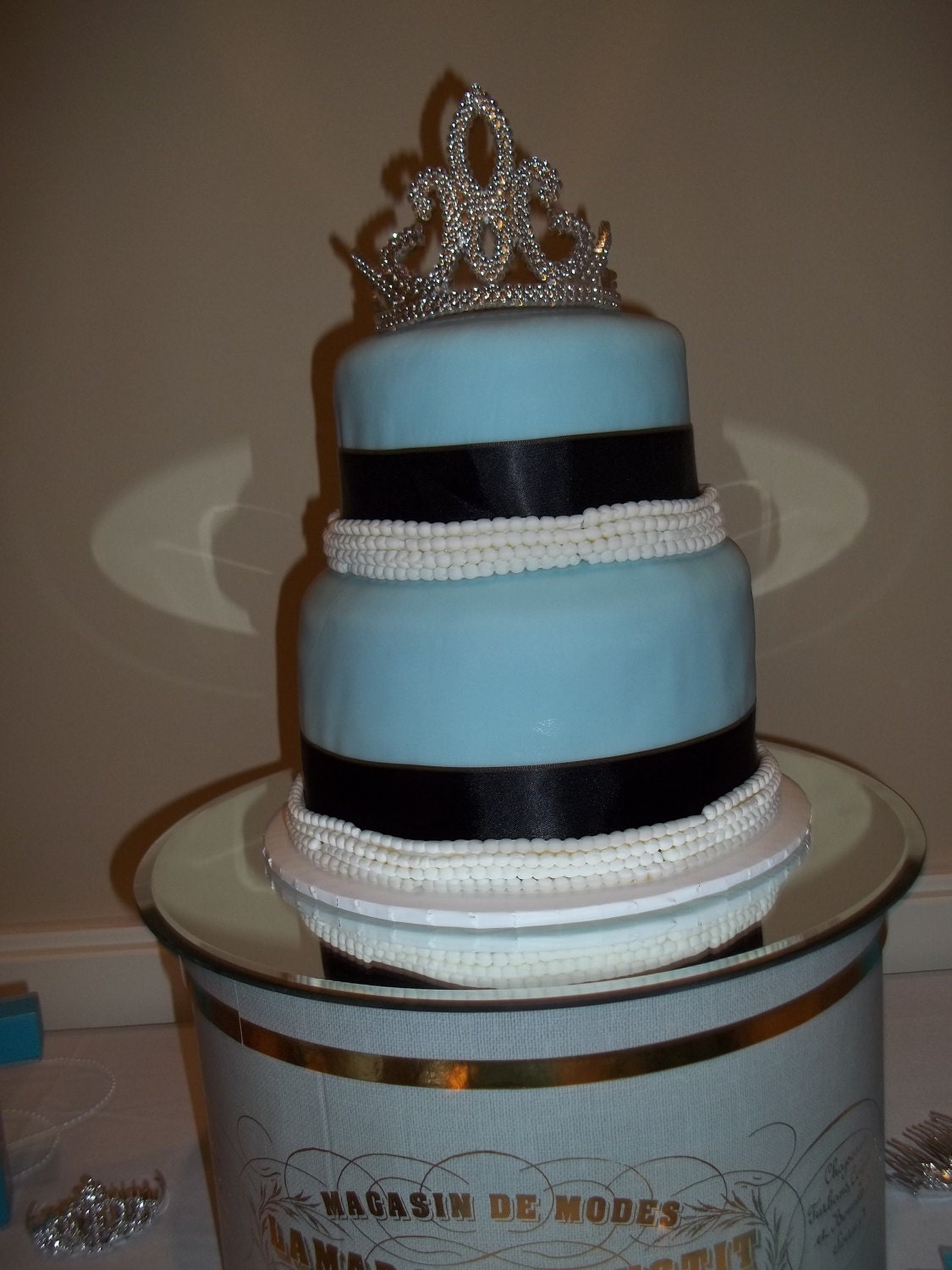 Every party needs a cake, it makes the best focal point for your table.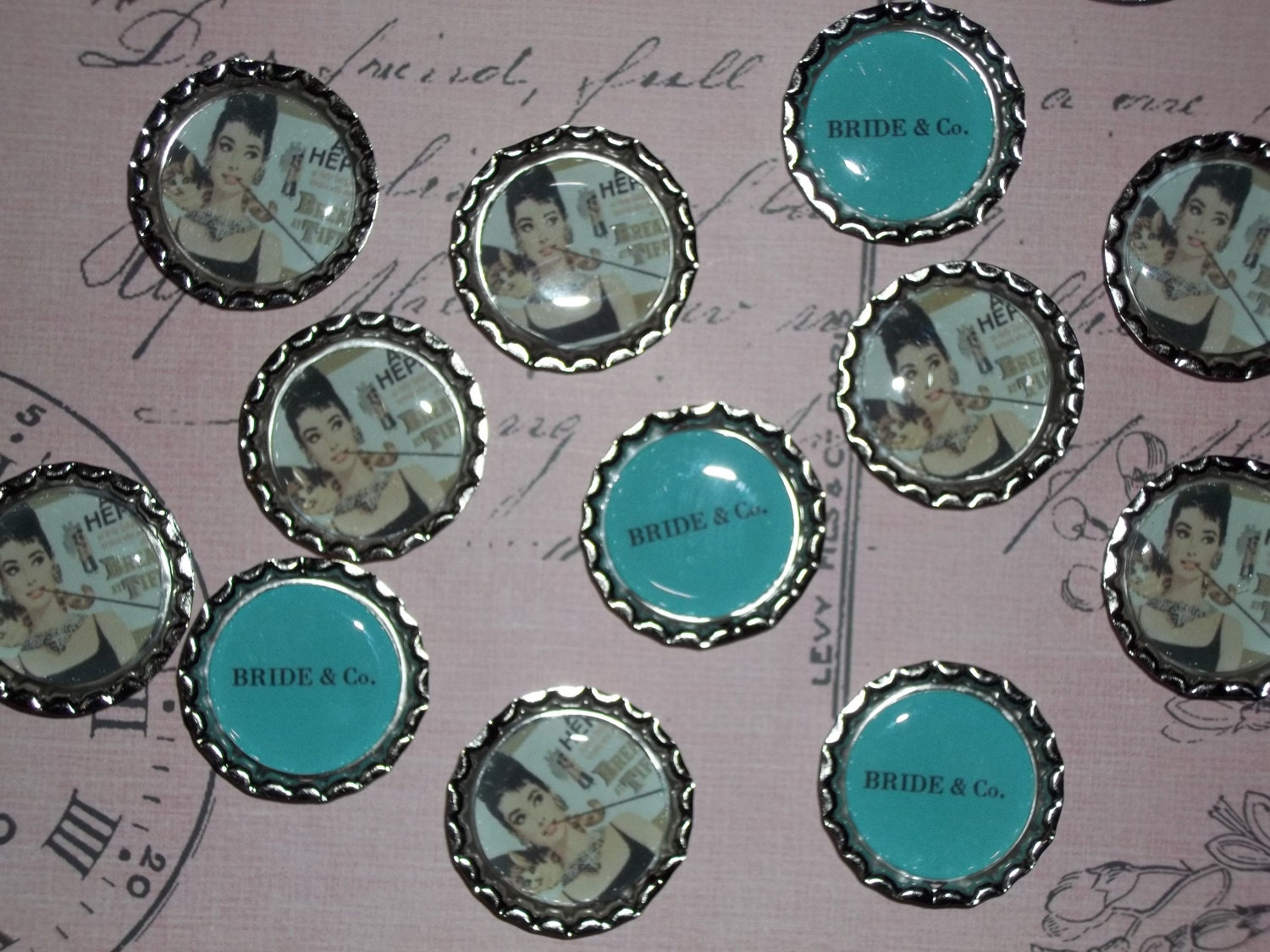 Bride & Co theme magnets, fun and fabulous disappeared
quickly.  ;)  A fun way for your quests to remember the day.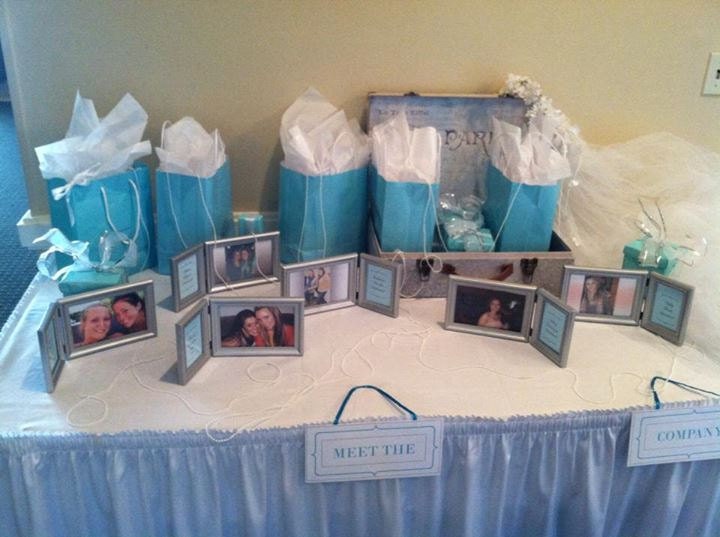 A fabulous way to showcase the bridal party.  These little
frames held a picture of the bride and bridesmaids with nametag.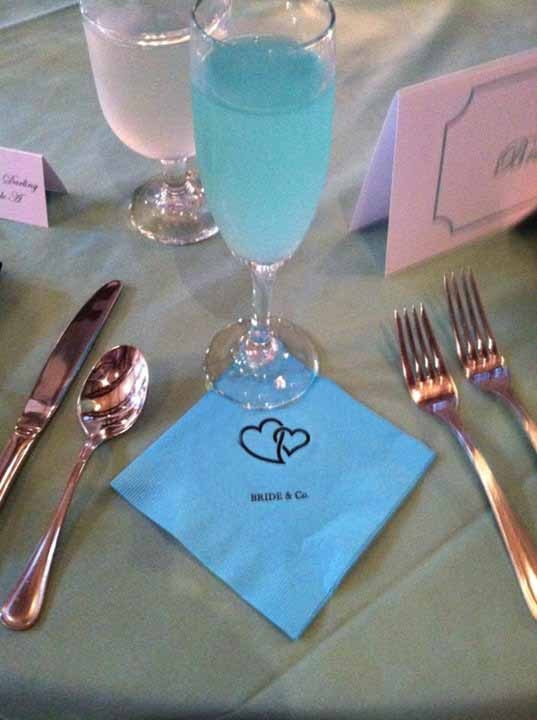 For anyone wondering....yes we did have brunch!  :)
Have fun with your parties, try new things and adding
a touch of you will make it memorable for years to come!
Party On!
Krissy