Recent Blog News
Subscribe to posts
  Autumn is my favorite time of year and I think the perfect time to celebrate an engagement party, 
especially if you love 
a country rustic theme!
To keep everything bright and cheerful we went all out with a sunshine yellow theme.
Instead of traditional favors I created a farmers market table.  Baskets filled with miniature mason jars with an
 assortment of homemade marmalade, 
candy and local honey; 
 all in keeping with our yellow theme!  Guests had so much fun
 going through the baskets picking out what they wanted!  LOL  there was nothing left!!  
With a small space to work with we were able to fit 22 people with room to spare!
Adding white silk chair covers and large white flowers gave the party elegance and the wow factor to the room! 
It never ceases to amaze me how guests go nuts over a little plastic ring! Every engagement party I create I suggest these!  
 So much fun, 
these faux diamond rings cost pennies and add fun to a cupcake!  
Honestly even the men join in the fun! Too funny!
Remember to use a variety of texture and pattern when having a rustic theme.  
  From baskets, hay bales,
 pumpkins and leaves to vintage wine bottles and glass, lo
ok first to what you have around you before you purchase.  
No party is complete something memorable.  Rather than make a cake I decided to go with engagement ring cookies!  
Each bag held a decorated silver diamond ring with two miniature 
heart cookies.  Truly so much fun to make! 
Picking a party theme can be as easy as choosing a color - so remember do not fret if you do not have a "theme"
just pick your favorite color or your favorite dish and plan your entire party around that!  You will be amazed how quickly you will find
more and more items that will fall into place to carry out your party design.   
  June is a time to celebrate so many things.  With Father's Day approaching and 
Fourth of July
 just around the corner, I think back to this fun graduation party theme.
 for the cupcakes and then 3 colors of buttercream frosting. 
It may have been a tad time consuming to make those 3 batches
but I say it brings in the "wow" factor, so it is worth it! 
I always try and make my food or candy labels part of the party fun! 
The best part of a party like this is finding what you have around the house before buying anything!
We got the entire family involved, it was so much fun seeing it all come together.
The "best" parties are the ones that make you smile when you think 
back on them. 
You don't have to spend an enormous amount of money
 but 
you 
do 
need 
 to be 
 organized.  P
lan ahead, make your lists and prioritize
the things 
that are the most 
 important to you; do 
those things
 first and 
check 
them off. 
If you have time then 
 try to add 
 something else, otherwise let it go.  
This way you are guaranteed  to enjoy 
 your party with
 everyone else.  
ohhhhilovethat Gift Ideas M
ake Zazzle Editors' Pick! Shop All Over The World.
No Cold Feet, Groom Socks and More!  
Say it with love!  The perfect gift to give at the rehearsal dinner, 
the groom or bridal party will love receiving these socks from you. 
Tableware for your engagement party and fun gift ideas for the bride or mother to be!
Perfect for someone special; personalized lip balms, fleece blankets and stickers to celebrate the holidays.
Ohhhh Boy!! A party for the Dad-to-Be
 Not only fun but a simple and easy office party to celebrate the new father.
A funny way to serve cream for coffee, but keeping it fun!  
After relabeling these bottles, getting them back onto the plastic 
handles was tricky, 
but made for a better presentation.   First glance,  
second glance, still third 
glance it took before anyone realized these labels 
were not just ordinary!  ;)
party theme and to make one 
special thing.  It is that extra touch that makes it fun for everyone.  
I found out that almost 2 years later, this "dad" sill has one of these unopened bottles as a keepsake! 
No party is complete without a candy bar!  Everything went into mason jars. 
Simply remove the top covers for easy access.
 Makes for easy transportation and is perfect for parties with limited table space.   
I learn with each cake I make.  Spending time on research before you begin is important.
You can use other things besides cake when decorating. 
 The  bottle is  
made of rice cereal and marshmallows,  then covered with fondant.  Easy and fun! 
As I remember fondly about this party I am reminded that each party is unique and different.  
Some parties will be extravagant and others simple and small.  Even a small party can be just as fabulous as a huge one.  
With this I look back and realize this is our one year anniversary here at ohhhhilovethat.  
 I want to thank all my patrons from all over the world.  It is my wish for you when visiting our site, 
you have and will continue to be inspired 
to have a fabulous party, whether large or small and 
to remember to keep it simple, 
 fun and most importantly make it your own!  
Turn a beautiful photo into something really fabulous just by playing with color! 
It is hard to believe that it has been two years since I was asked to help
 with this engagement party
 and now this sweet couple is newly married!  
He Popped the Question and She Said Yes!
Diamonds &  polka-dots made this theme truly sparkle and pop!  
Party favors make a great presentation when grouped together in baskets or tins. 
Every party I love to make miniature banners, each with it's own special expressions of love.
These can be used in so many different ways and help add special detail to your party. 
The groom gave vintage bottle openers to his groomsmen,  
I found fabulous
 fabric and made 
custom tags and bottle bags to complete the presentation. 
At the end of the evening everyone took a message in a bottle
and read to the happy couple their message of good wishes. 
Another easy and fun give-away are magnets.  Everyone always loves them!  
Trust me you wont have any left over! 
Another fun way to showcase your theme is with paper lanterns.  Made with velum paper
they transform your glass candle containers to glow your special message. 
Hershey kisses with your special sayings can be easily made
and add a special touch to your party!

These fun and sassy invitations came inside their own corset envelope. 
Another bridal shower for this Bride-to-Be, small and intimate! ;) 
 We used lots of hot pink, kisses and sparkle to fit our lingerie shower theme.
This invitation is so much fun, just click on it or
email me to find out how you can make it your own.
Easier to make than you think, you just need a good quality drill bit and a steady hand.
These lip straws made them extra fun! 
A play on words.....will make your thank you more memorable.
A sneak peak of the take home goodie bag.
Personalizing your table décor' is key to making it special.
  This something "old" makes the table sweeter and will be passed onto the next generation.
Having "fun" is also a must at any party!  These little shoe ornaments add
 sparkle to the dining room chandelier and make a great accent to the table centerpiece.

Zazzle's Bride
leggings
are the perfect attire to wear any time, perfect for lounging, running errands  
or to wear while working out. Get your Bride on ... As seen on
NBC's Today Show
20% off with ....
Mrs
.
Lips
Collection
Leggings
. $63.30 ...
I'm Engaged 
Collection
 Leggings
. $63.30. 
I am soo very honored to have two of my favorite collections 
as a part of the NBC's feature Bride Leggings &Tights!
Party ON!
Krissy
 W

hat a fabulous surprise to see one of my newest wedding collections featured on YourDreamBuilt.com

This lovely wedding invitation is part of a traditional art deco black and gold theme 

that also includes a save the date, rsvp and reception card. 




It as well includes matching save the date, invitation, rsvp and reception card.




These beautiful invitations were inspired by my one of my dearest friends,

who always lives life with laughter, passion and fun! 

Party On!

Krissy









Fabulous little invitations tucked safely inside these shopping bag pockets which carried the BRIDE & Co theme!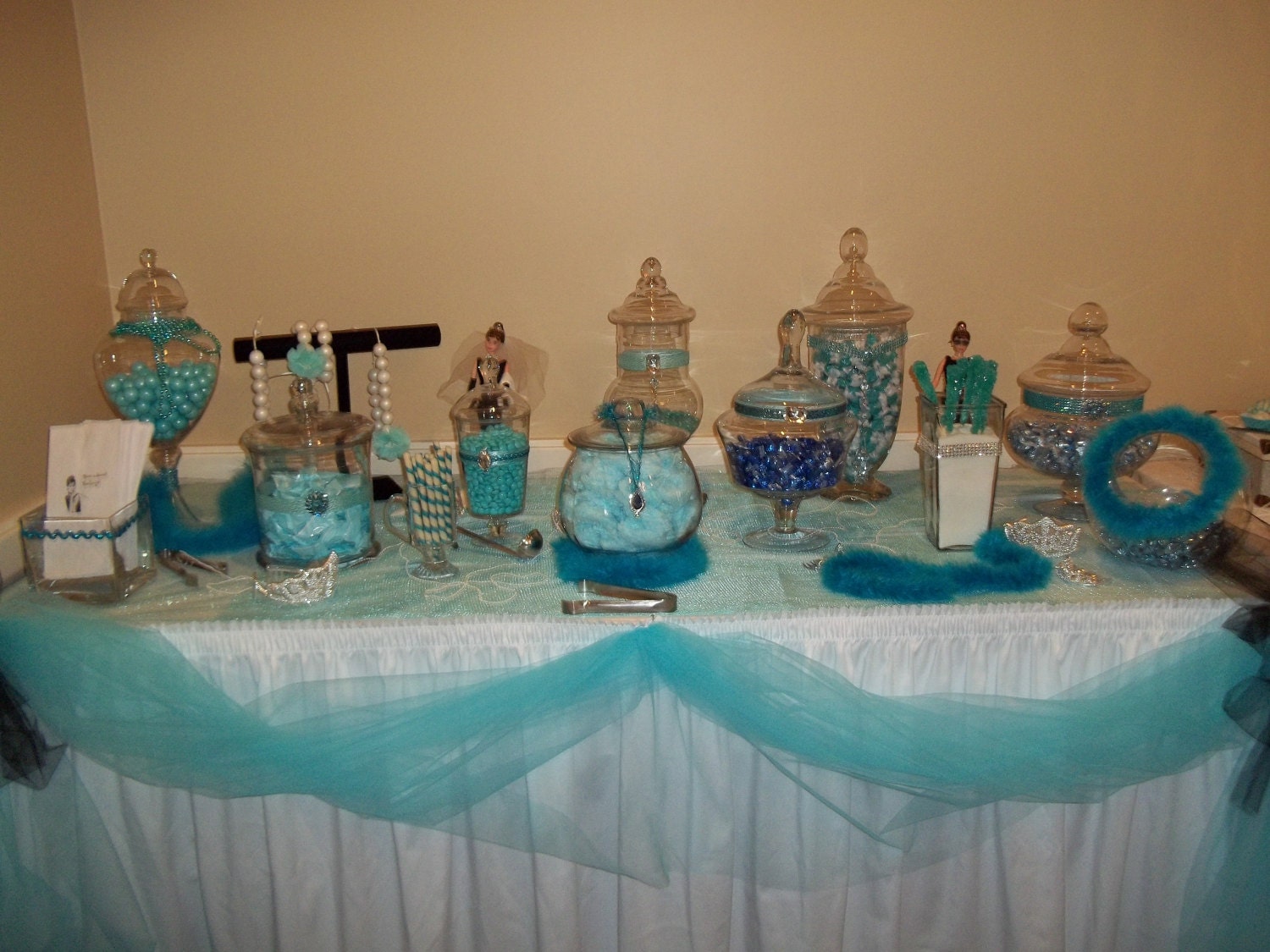 Who says you cannot have candy for breakfast?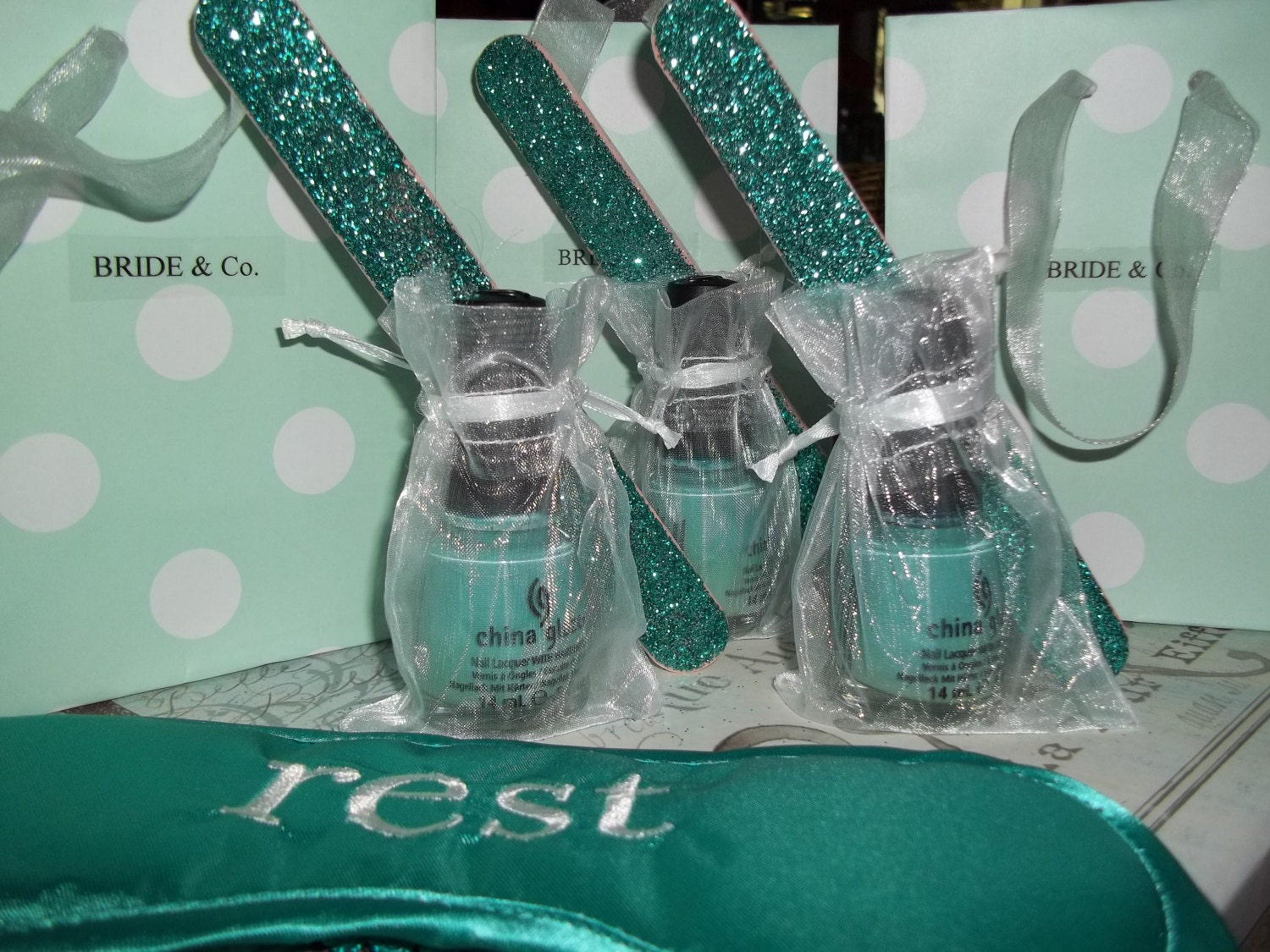 Every party needs a little sparkle, gifts for the company.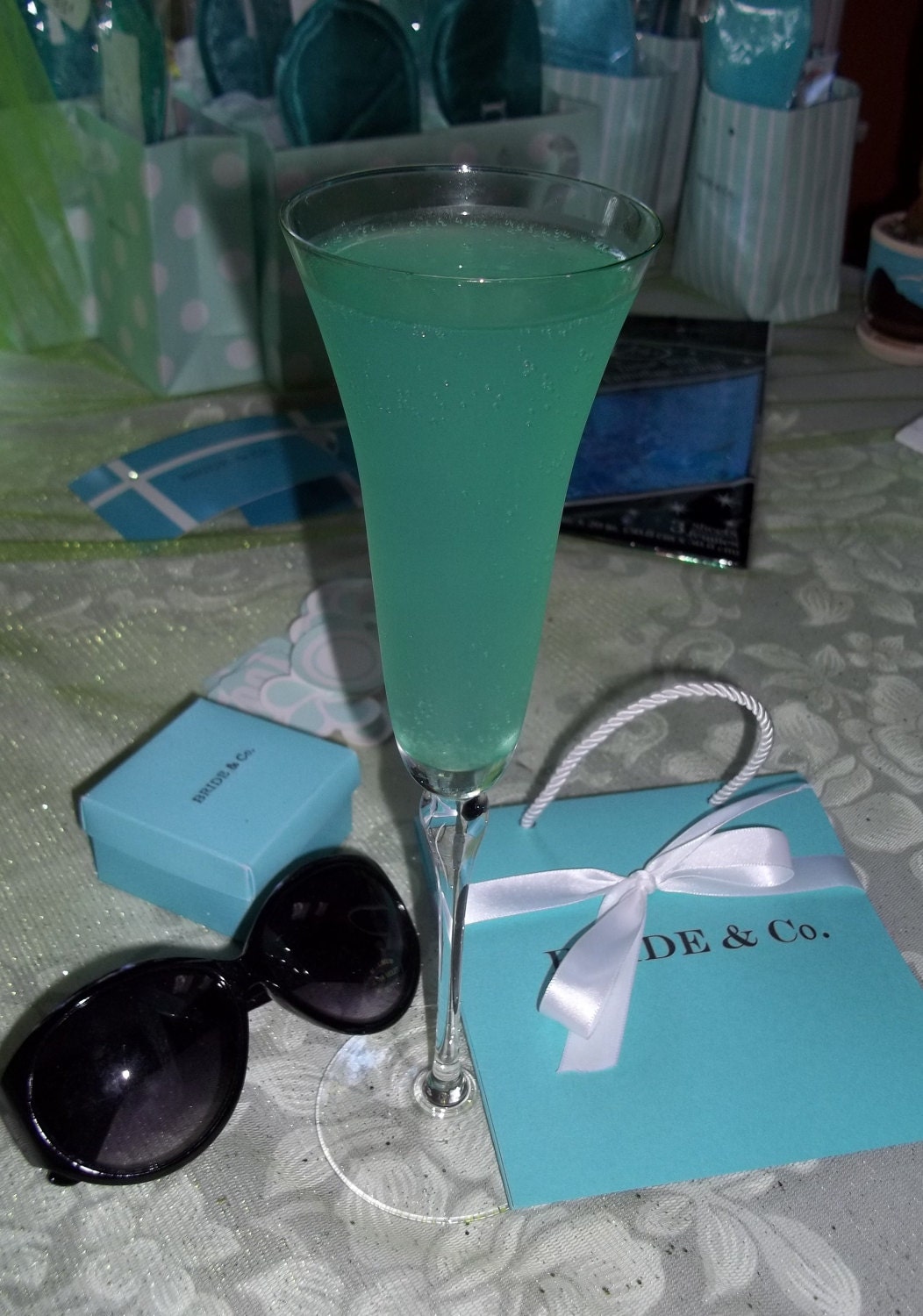 Classic Tiffany's blue champagne cocktail
 given to each guest when they arrive.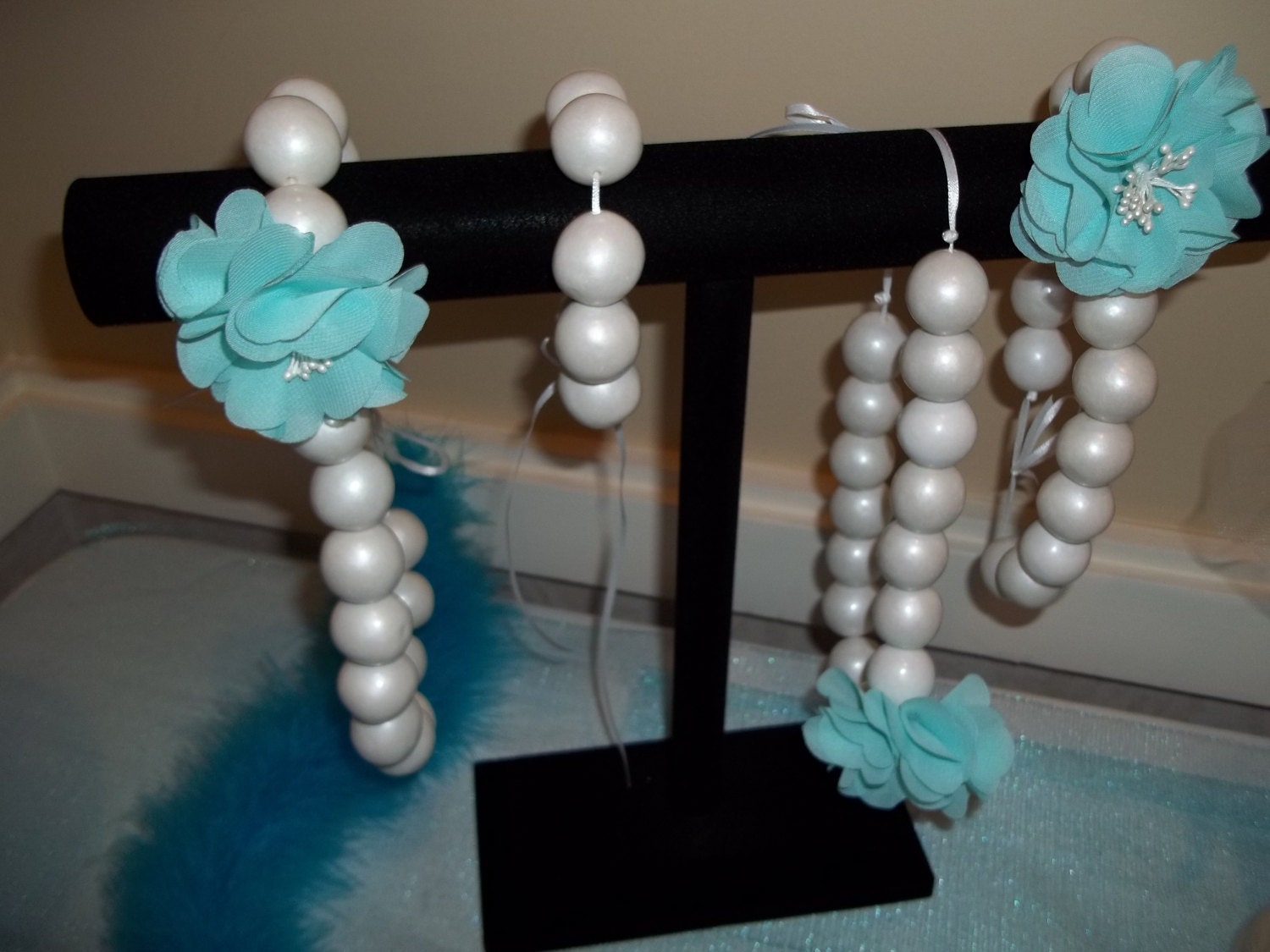 Don't forget to wear your pearls!  These bubblegum
 necklaces were my favorite thing I made for this party.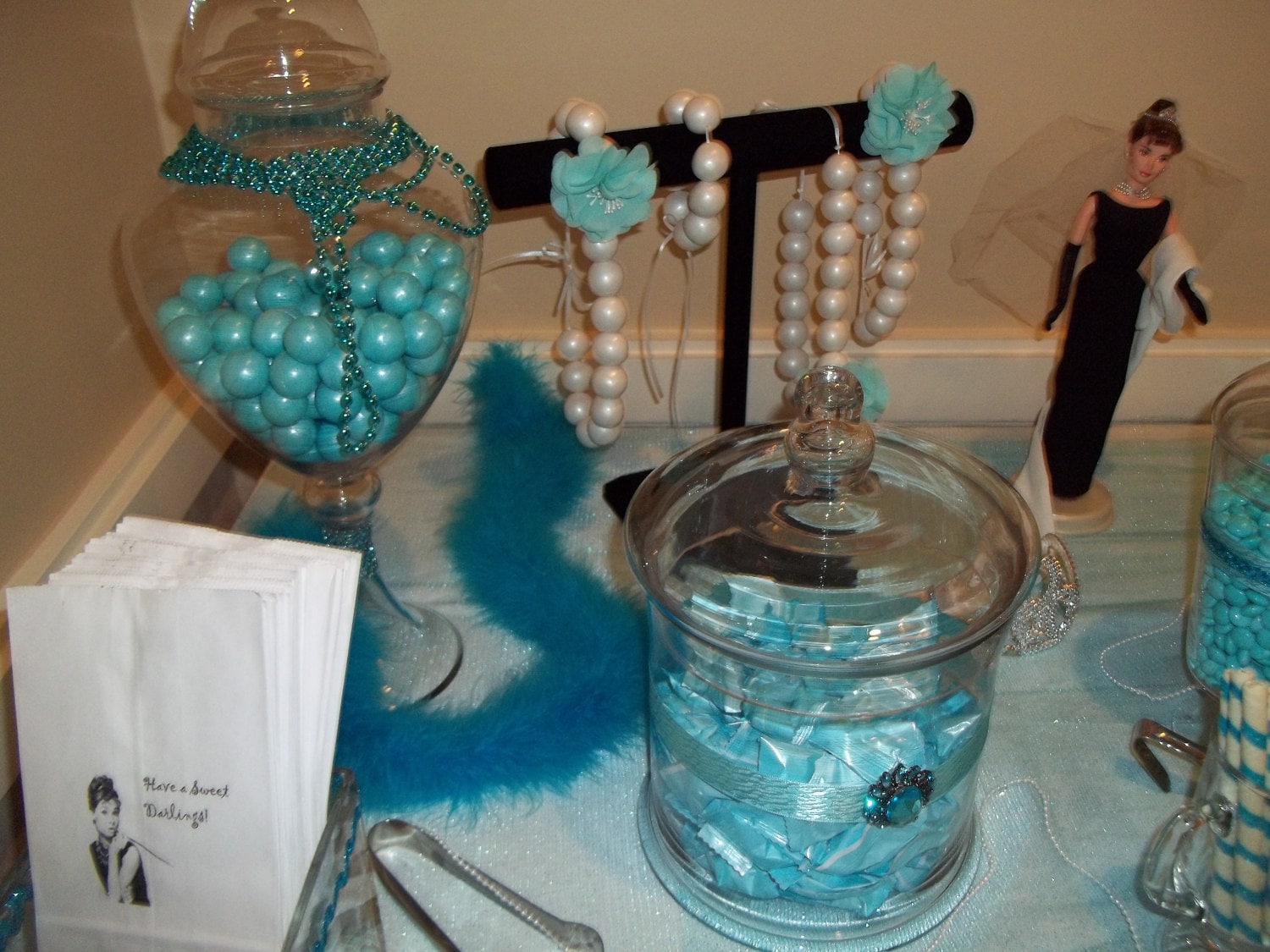 To make your candy table pop keep in theme with
your party.  There is no end to your imagination.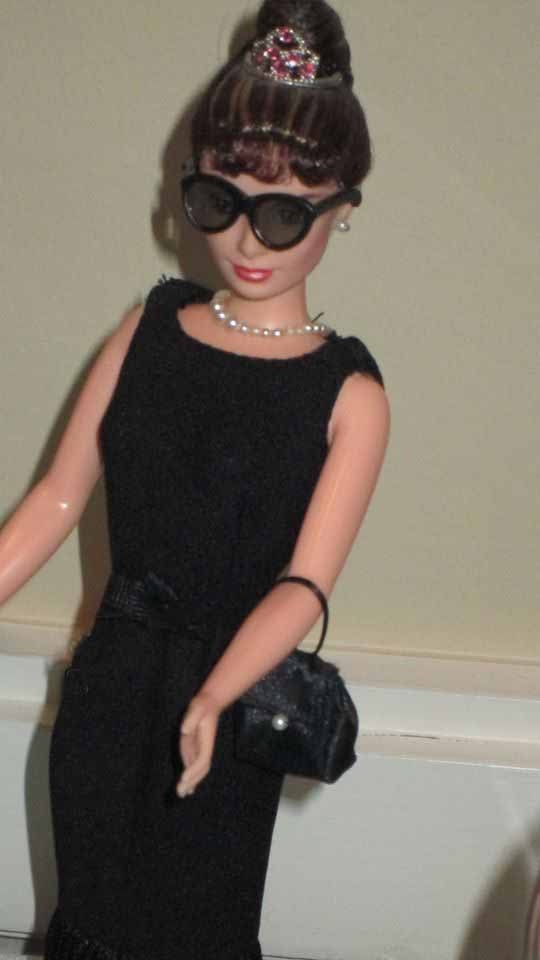 Audrey Barbie....one of my collection adds a special touch to the table.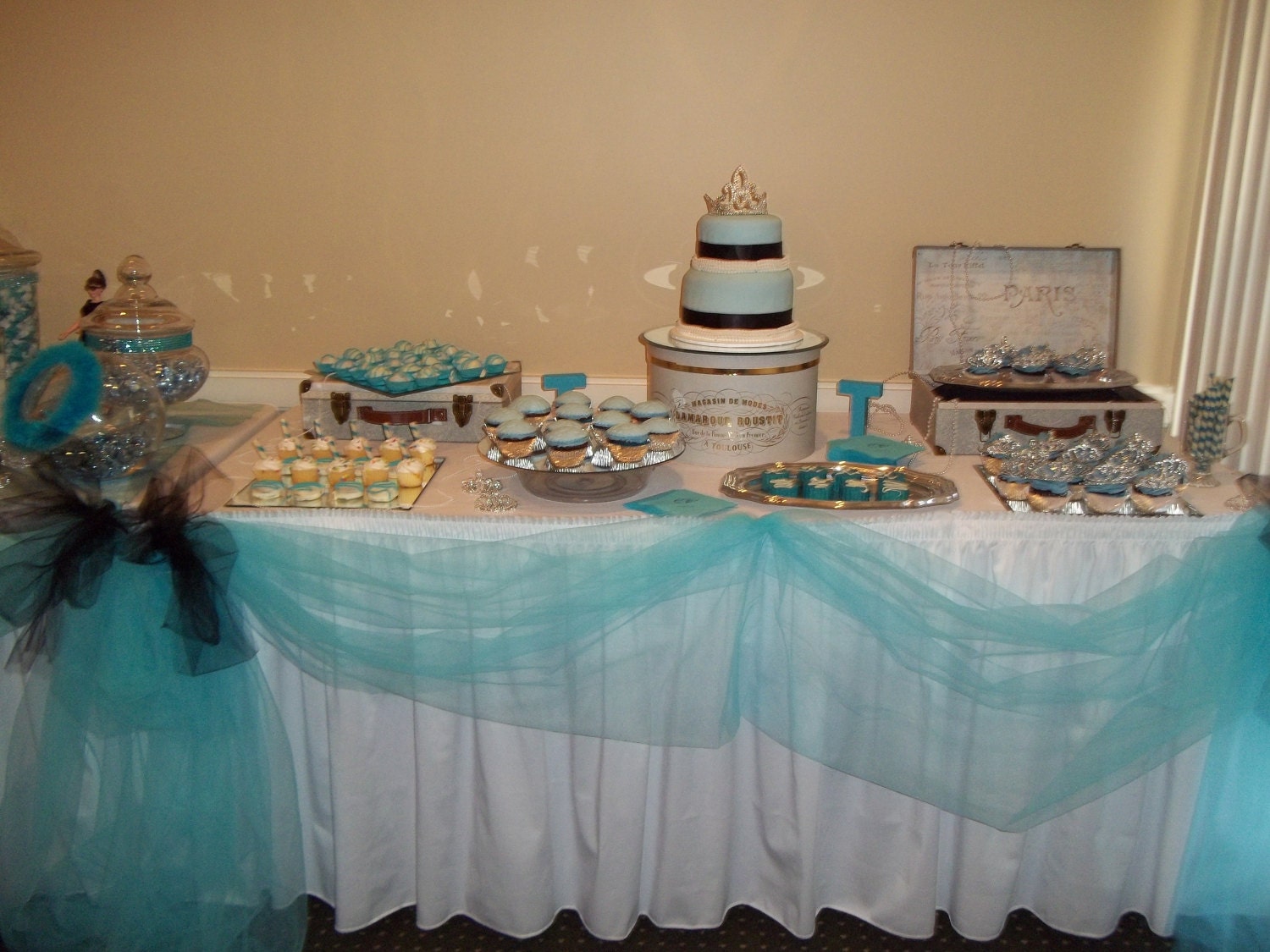 This side of the table offers more serious treats.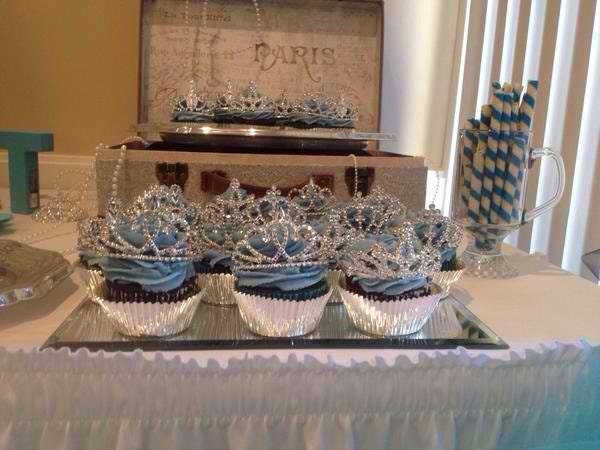 Tiaras not only support the theme but decorate these yummy cupcakes.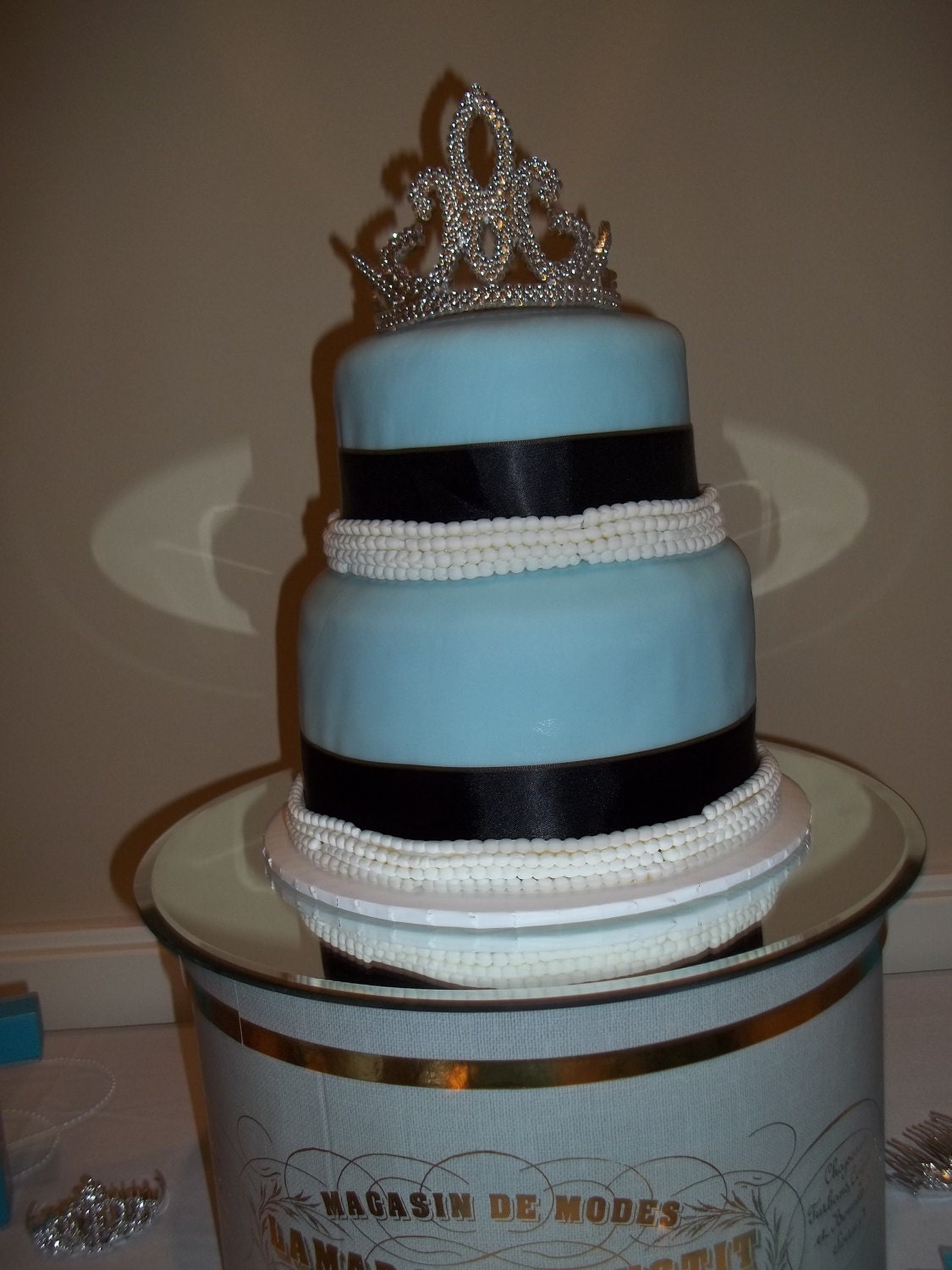 Every party needs a cake, it makes the best focal point for your table.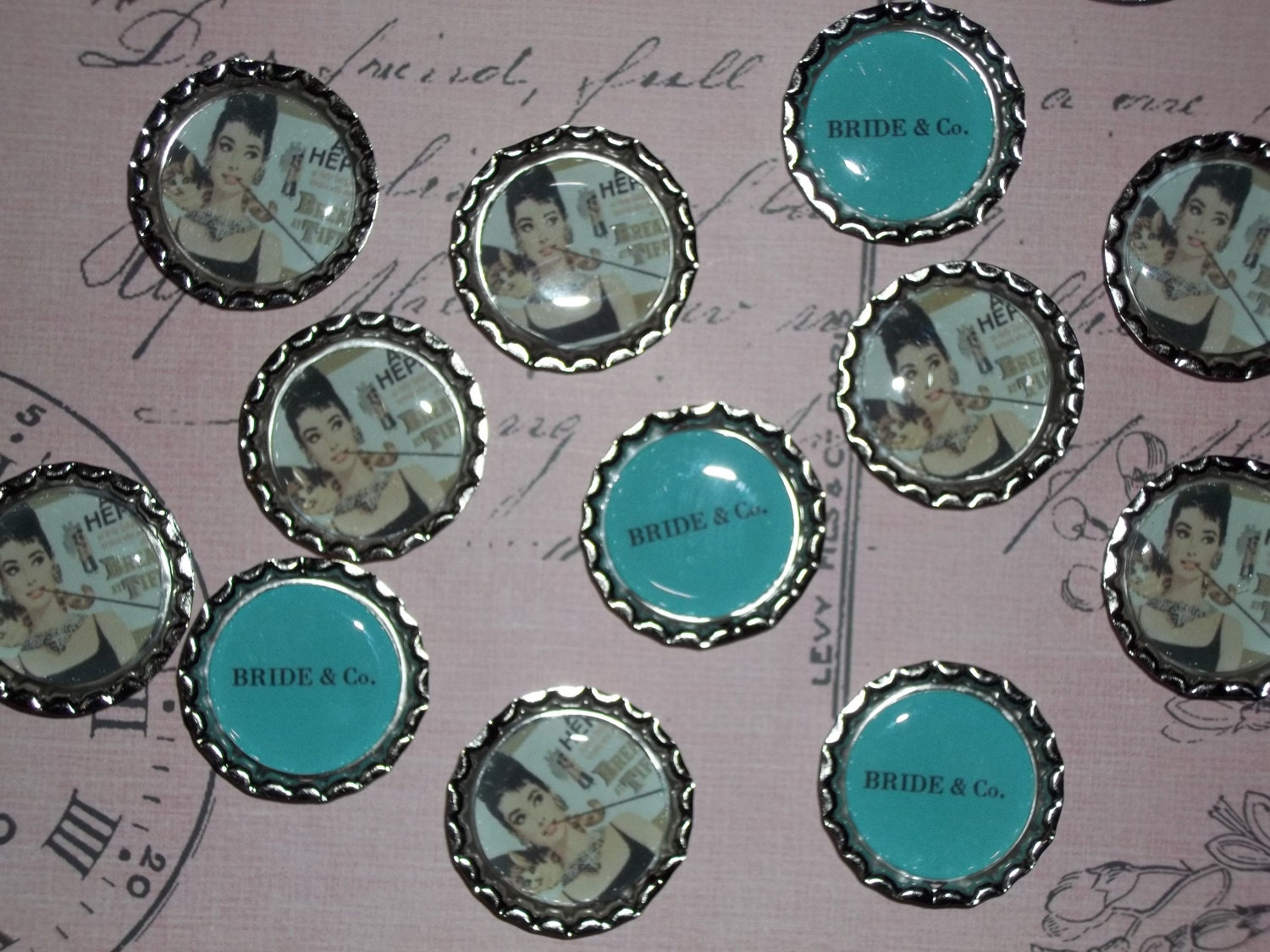 Bride & Co theme magnets, fun and fabulous disappeared
quickly.  ;)  A fun way for your quests to remember the day.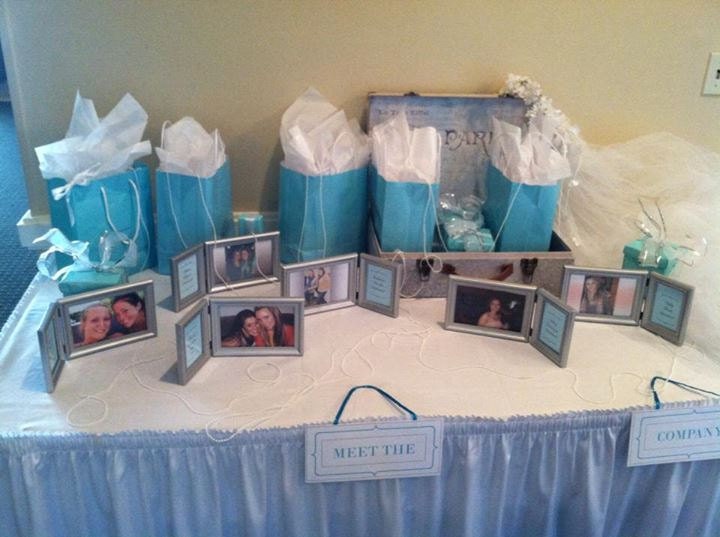 A fabulous way to showcase the bridal party.  These little
frames held a picture of the bride and bridesmaids with nametag.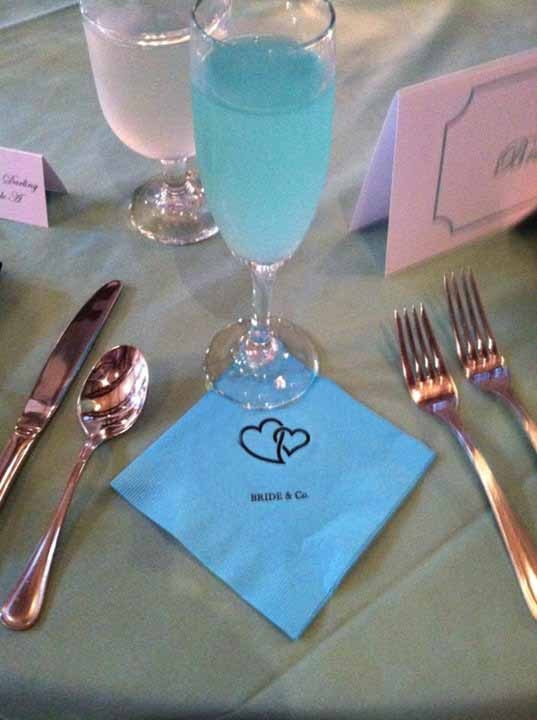 For anyone wondering....yes we did have brunch!  :)
Have fun with your parties, try new things and adding
a touch of you will make it memorable for years to come!
Party On!
Krissy